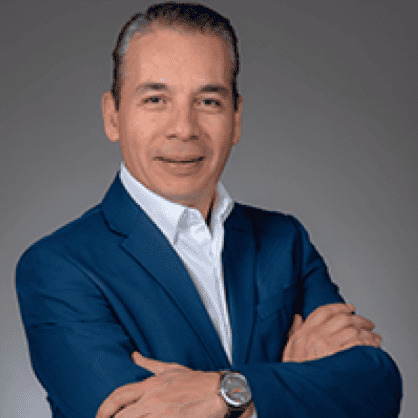 The Walt Disney Company, MX
Marketing executive with extensive experience in advertising, sales, promotions, negotiation and public relations. Extensive experience in television, consumer products, home entertainment and theater. Highly creative, focused on results, excellent team player and with the ability to solve and face new challenges, a motivated professional who has developed winning teams.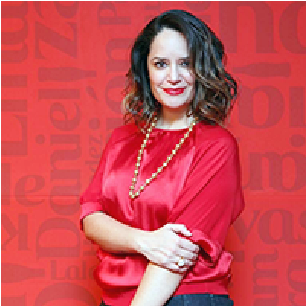 Lorena holds a degree in International Relations and a Master's Degree in Communication from the Universidad Iberoamericana. He is responsible for the design and execution of the Corporate External, Internal and Digital Communication strategies. Lorena has an extensive professional career focused on the field of corporate communication. First, in the pharmaceutical industry as Communication and Public Relations Manager of Pfizer, and later in the Consumer Industry in the Mars company as Communication Manager for Latin America, and prior to joining Coca-Cola, he was Manager of Strategic Communication for UBER Mexico. In addition, she worked as Director of Communication and Liaison of the International Information Coordination in the Presidency of the Republic during the administration of Vicente Fox, where she was responsible for the relationship with international media and information analysis.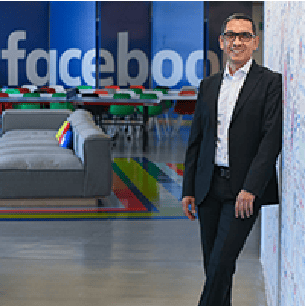 Director of sales of new technologies with more than 15 years of experience in the management of sales teams. Experience with disruptive technologies and adapting them to new markets. Proven skills in sales strategy, channel sales, sales management, digital marketing and cloud computing
.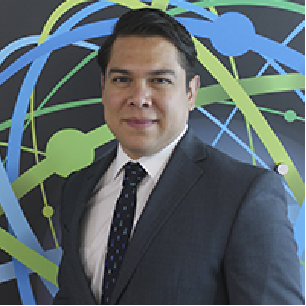 Ricardo is a musician, engineer, and currently an Architect in Big Data & Analytics for IBM Mexico. As of 2010, its areas of interest have been the topics of innovation and digital transformation in relation to Big Data, the monetization of data and Advanced Analytics; and how this role participates actively supporting the consulting and presale activities. With more than 10 years of experience and prior to joining IBM, Ricardo has participated in various Software projects as Technical Leader and Java Architect mainly in the field of the use of information as an asset of business transformation. Ricardo has a Bachelor's Degree in Computing from the Universidad Autónoma Metropolitana and is an active member of the Open Group certified in Data Management.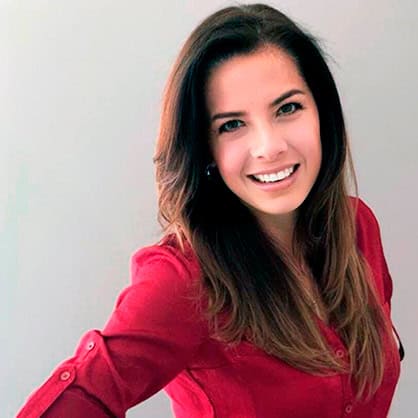 Wendy has a degree in marketing with a specialization in Digital Marketing and Sales. He has more than 20 years of experience, of which a large part collaborated in P & G Mexico in the area of ​​Market Strategy and Planning, and Customer Marketing Organization. In recent years, his specialization has been developing Omni-channel sales strategies for the retail sector. He is currently Strategic Account Director in Tiendeo Mexico, a leading company in drive-to-store services in the retail sector and since 2013 has positioned itself as the number one platform for geo-localized offers and catalogs.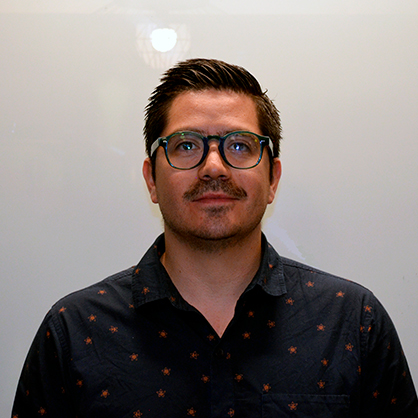 Marketing graduate of the Tecnológico de Monterrey with more than 12 years of experience in the area. Activities such as strategic planning, digital marketing, generation of alliances and synergy with related brands, creation of new products, coordination of launches, promotions, loyalty plans, choice and negotiation of advertising guidelines, budget control, market research, analysis of consumer, creative development, strategic alliances and actions at point of sale are part of my training. My goal is to continue obtaining sufficient experiences in the workplace according to my interests, in order to have a professional development according to my ability and knowledge in the aforementioned areas, achieve a high level position in the company and grow together with she over time; achieving the consolidation of my future both professionally and personally.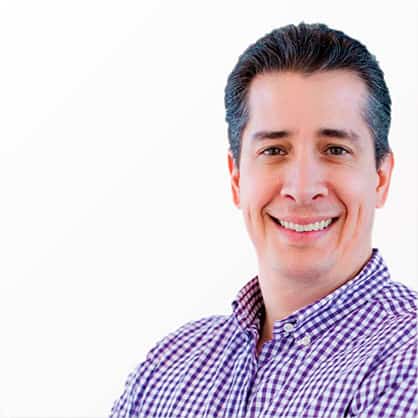 Licensed in Computer Systems Administration by the Technological Institute of Superior Studies of Monterrey, and Computer Technician by the Copernicus Center of Sonora. He has a postgraduate degree in International Business Administration from the University of Bristol in England and from the National School of Bridges and Roads in Paris, France. Luis worked at The Bristol and West Building Society in London, where he developed platforms for the sale of financial services by electronic means. After his return to Mexico, he worked at Infosel, where he had the opportunity to develop some of the first Internet advertising campaigns in Mexico. He was the Internet Director for Axtel, where he developed the IP strategy. Luis Arvizu also served as General Director at Yahoo! Mexico for 8 years.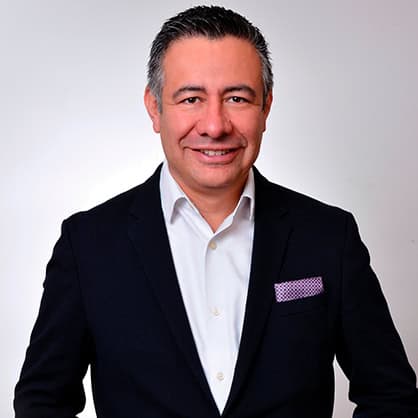 Gabriel has more than 20 years of experience in Marketing, Sales, Strategic Alliances and Digital Business. He is currently Managing Director of IAB Mexico (Interactive Advertising Bureau), the international non-profit association that brings together the leading companies in Digital Advertising and Interactive Marketing. Previously, I hold the position of New Business & Digital at Sony Music Entertainment México. He holds a Master's Degree in Management with a Specialty in Senior Management from the Tecnológico de Monterrey, Campus Estado de México, and a Bachelor's degree in Marketing from the same institution with specialization in International Business at Hogeschool Vor Economische Studies, in Amsterdam, The Netherlands. Gabriel has been a professor of the subjects of Advertising, Integral Communication of Marketing and Digital Marketing for the last 11 years in the Tecnológico de Monterrey Campus, Mexico City and Santa Fe, as well as in the master's programs in the Graduate School (EGADE)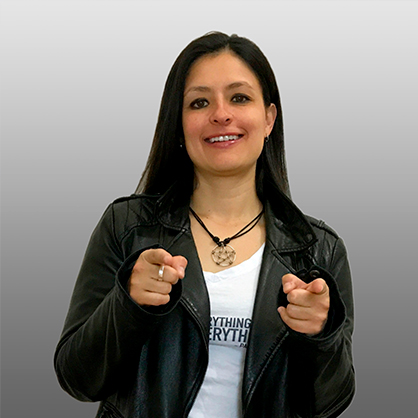 Graphic designer, teacher in education and teaching, consultant specialized in Creative Cloud for Adobe Latin America, Adobe Community Professional, content coordinator, instructional designer, author, geek, medium freak and enthusiast of education and reading in new media. I believe fervently that education empowers us and facilitates our freedom as human beings, and our personal development is achieved through service to others. Therefore, providing education to others becomes a growth path in nobility. "All of us know something. We all ignore something. That's why we always learn. "-Paulo Freire.Columnist in Expansión y Merca 2.0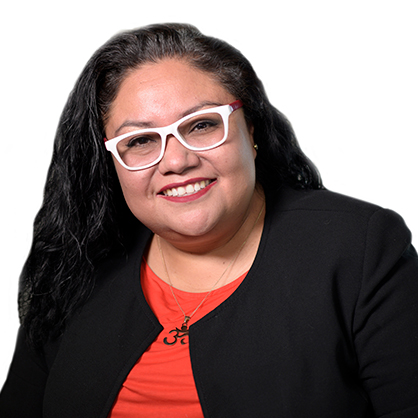 Directed and dynamic marketing leader with a record of creating innovative and successful marketing programs that have led to greater brand awareness and have driven exceptional revenue growth. Focused on promoting demand generation initiatives that use numerous marketing tactics that improve the client's trajectory and create results by reaching the right audience at the right time with the right message. Demonstrated ability to recruit and manage multidisciplinary teams in a global, matrix organization. Unique background that combines marketing, strategy, talent and finance skills that allow me to provide analysis to the organization through several lenses. At ease with budget constraints, deadlines and high pressure situations.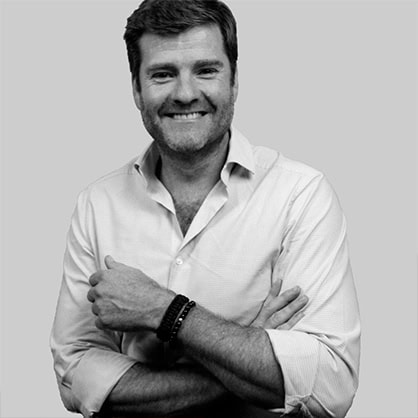 Bachelor in Communication Sciences and Master from the Universidad Anáhuac, with a Diploma in Administration and Financial Decisions from the ITESM. For more than 20 years he has worked professionally in the field of Corporate Communications, specializing in the development of marketing, sales and advertising strategies. Between 1998 and 2001 he worked in the financial sector in Grupo Financiero Bital, today HSBC and in BBVA, being responsible for areas such as Public Relations, Internal Communication, Distance Training and Internet. Between 2013 and 2016 he collaborated as Commercial Director for two of the most important companies in Mexico of the Publishing Industry, El Financiero newspaper and Editorial Televisa, being responsible for sales in print and digital platforms. directing sales teams and developing commercial and digital strategies for all products.
Víctor is a director for the brand in the Hispanic market. He has studies in Communication Sciences (Universidad Iberoamericana) and Psychology (Instituto Humanista de Psicología Gestalt). Her career has been dedicated to advertising in several national and global agencies, and to the marketing of non-traditional or unconventional brands. He was the director of Playboy Mexico marketing for 4 years, and in Ashley Madison he managed the LATAM region from 2013 to 2016 and now he directs the entire Spanish-speaking market: LATAM, the Latin market of the US and Spain.